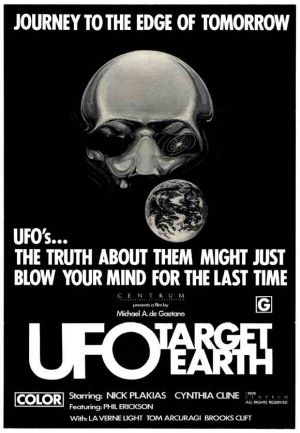 Lydia, Barry and Christopher feel the energy in their trip through 1974's UFO Target Earth.
Podcast: Play in new window | Download
Subscribe: Apple Podcasts | Android | RSS
Blow your mind at https://www.facebook.com/groups/OrphanedEntertainment/
Promo: http://bmoviecelebration.com/
Oethel ratings:
Christopher – 1 1/2
Barry and Lydia – Like, nothing man!
(The song "Memory Subtract" by seven7hwave used under a
Creative Commons Attribution-NonCommercial-ShareAlike 3.0 Unported License.
http://seven7hwave.bandcamp.com/track/memory-subtract
)