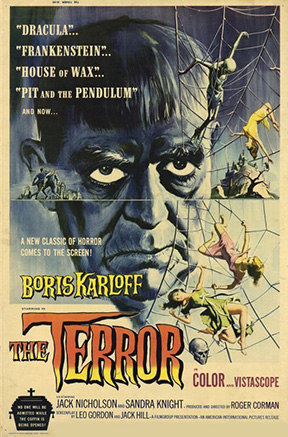 "THERE IS NO GIRL!", but there is a new episode of Orphaned Entertainment! The Scooby gang of public domain films investigate the mystery of Roger Corman's 1963 film, The Terror! Starring Boris Karlof, Jack Nicholson, Sandra Knight and Dick Miller.
Podcast: Play in new window | Download
Subscribe: Apple Podcasts | Android | RSS
"THERE IS NO GIRL!"
If you would like to get in touch with us with any suggestions, comments or general feedback you can join us on our Facebook page at facebook.com/groups/OrphanedEntertainment/
"THERE IS NO GIRL!"
(The song "Memory Subtract" by seven7hwave used under a
Creative Commons Attribution-NonCommercial-ShareAlike 3.0 Unported License.
http://seven7hwave.bandcamp.com/track/memory-subtract
)