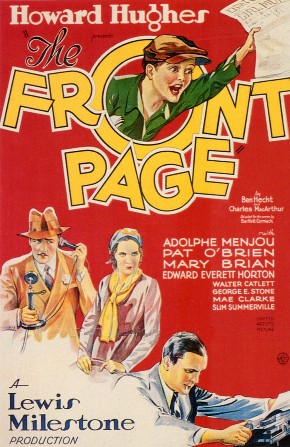 Extra! Extra! Lydia and Christopher discuss the 1931 pre-code comedy, The Front Page! Hilarity ensues!
Promo: Cinema PSYOPS (http://cinemapsyops.podbean.com/)
Oethel Ratings: 3 of out 5 œ's from Lydia and Christopher!
Read all about it at http://www.facebook.com/groups/orphanedentertainment
Podcast: Play in new window | Download
Subscribe: Apple Podcasts | Android | RSS
(The song "Memory Subtract" by seven7hwave used under a
Creative Commons Attribution-NonCommercial-ShareAlike 3.0 Unported License.
http://seven7hwave.bandcamp.com/track/memory-subtract
)