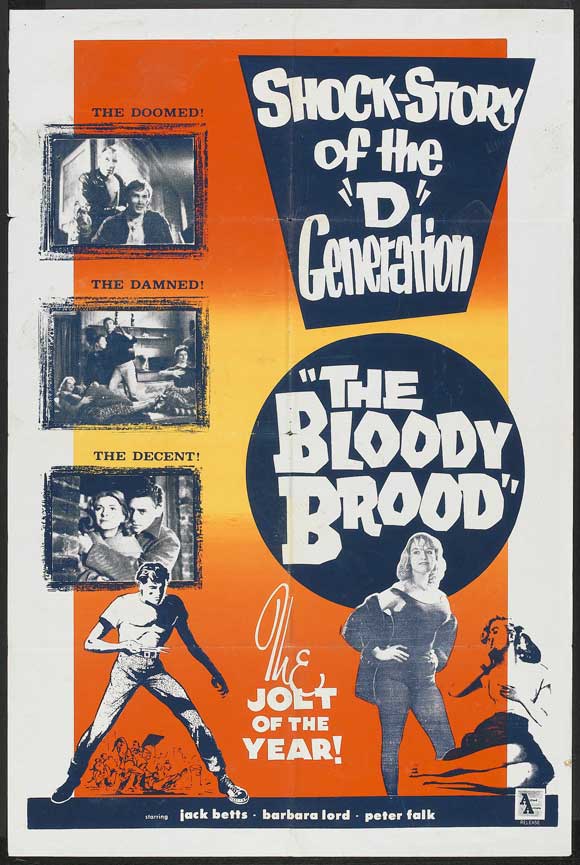 Lydia and Christopher get their kicks by discussing 1959's The Bloody Brood!
Beatniks and MURDER, man!

Podcast: Play in new window | Download
Subscribe: Apple Podcasts | Android | RSS
If you're diggin' the scene, visit https://www.facebook.com/groups/OrphanedEntertainment/
and The Bmovie Celebration (https://www.facebook.com/bmoviecelebration?fref=ts)
Oethel Ratings this month:
Lydia goes with a solid  3
Christopher wants to make it a 4 but decides on 31/2
(But both think this is a great film to watch)
(The song "Memory Subtract" by seven7hwave used under a
Creative Commons Attribution-NonCommercial-ShareAlike 3.0 Unported License.
http://seven7hwave.bandcamp.com/track/memory-subtract
)