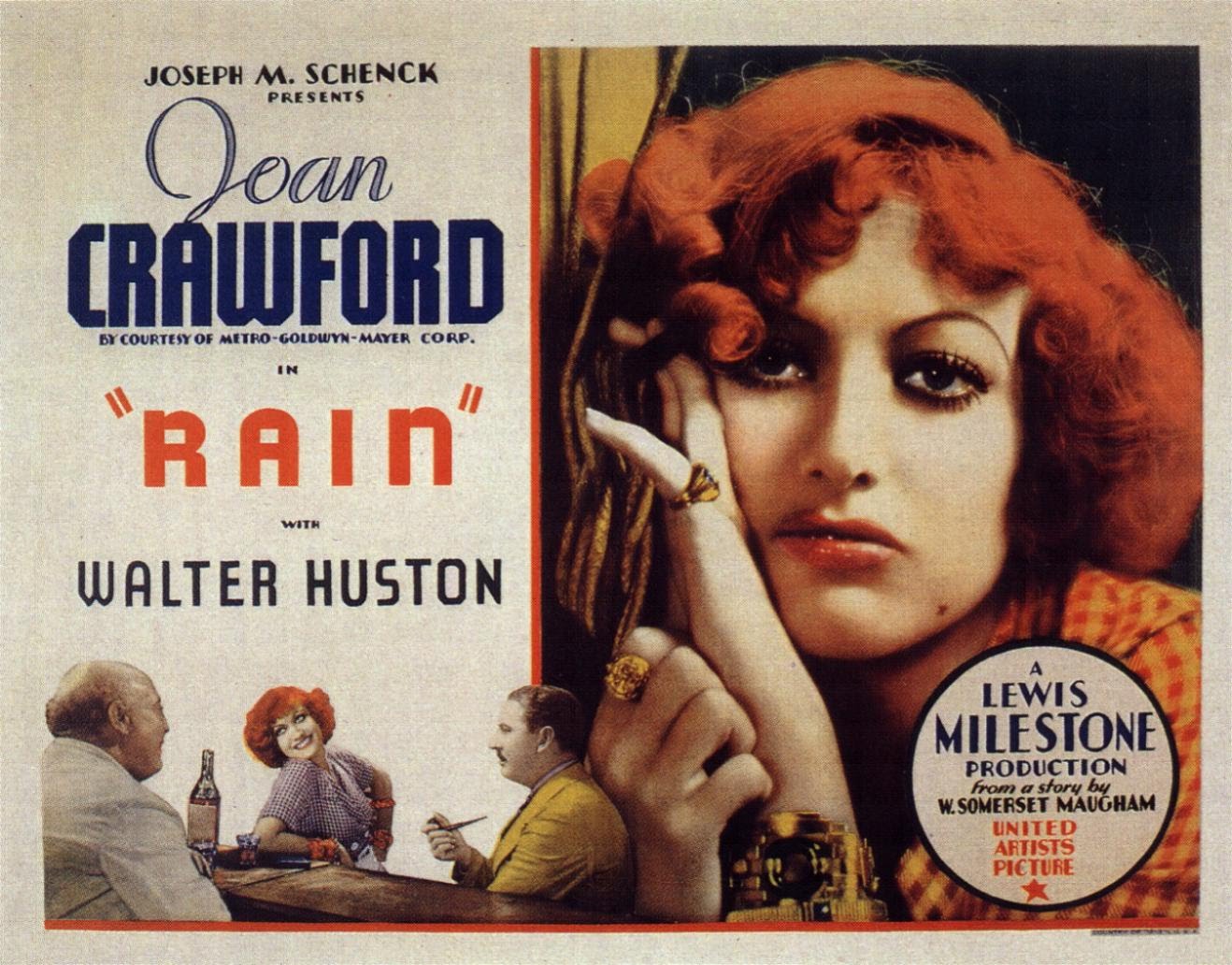 Christopher and Lydia find Joan Crawford and Walter Huston to be anything but all wet in the 1932 pre-code film, "Rain".
Promo: Monster Kid Radio, (http://www.monsterkidradio.net/)
Oethel Ratings:
Christopher felt it earned a solid 4 OE's
but Lydia thought it was well deserving of a full 5 OE's!
Podcast: Play in new window | Download
Subscribe: Apple Podcasts | Android | RSS
(The song "Memory Subtract" by seven7hwave used under a
Creative Commons Attribution-NonCommercial-ShareAlike 3.0 Unported License.
http://seven7hwave.bandcamp.com/track/memory-subtract
)