Lydia and Christopher are back once again! This time to tell you about the incredibly enjoyable 1937 film, "Nothing Sacred" starring Carole Lombard and Fredric March!
Podcast: Play in new window | Download
Subscribe: Apple Podcasts | Android | RSS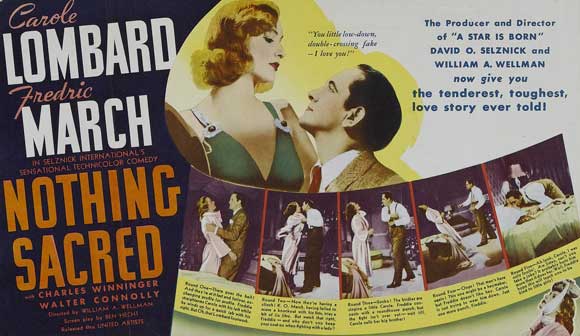 http://archive.org/details/NothingSacred
Thanks for listening! Contact us at orphanedent@jonja.net and let us know what you think about this film, any of our previous episodes or the podcast in general. We really want to hear from you!
(The song "Memory Subtract" by seven7hwave used under a
Creative Commons Attribution-NonCommercial-ShareAlike 3.0 Unported License.
http://seven7hwave.bandcamp.com/track/memory-subtract
)